HOnesty and loyalty is important to me - Actions and patterns don't lie.
Why do my students choose concierge education?
Students like concierge education because it breaks down barriers between Educator and their students, and between personal trainers and their clients, resulting in positive relationships and attentive and comprehensive education. The current online education climate makes this level of quality and attention nearly impossible to achieve, but concierge programs bridge that gap.
What do concierge fees cover?
Your fees cover:
Dedicated appointment times that allow longer same-day or next-day appointments for members only
An exclusive members-only office phone number / direct to Educator
Zoom or Phone consultations / same day appointments
Student support
Clients support
Forms
Business advise to help you make money
How much does the Concierge Choice program cost?
PROPTA Concierge Choice program is $ 500 USD per year. That offers a variety of options to give you every opportunity to participate.
Payment plan are available for $ 50.00 USD a month for 12 months.
Anybody can benefit from the personalized education and convenience that comes with a concierge education membership. Personal Trainers and Clients. This is open to anyone at any level that want to grow an understand the next step in training and nutrition or learn more about hiring and dealing with the persona trainer.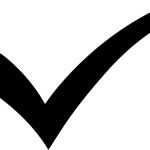 Personal Trainers
Newly Certified or been Certified or Not even Certified, having a mentor on your side can Grow your business and help you make the right decisions in your career. An honest voice in your ear is priceless. Try me.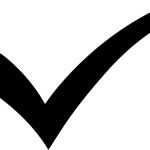 Clients
Even if you don't have a personal trainer, the concierge education can answer many questions to eliminate the guessing or doing the wrong thing and making mistakes that will cost you money or injury or time wasted.
Whether you have complex needs, receive care from multiple specialists, have a demanding career or busy schedule, or simply want the most personalized, attentive answers possible, concierge education is a great solution for you.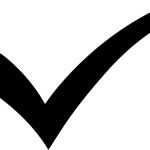 Concierge Education?
Membership in the Concierge program comes with these great perks.
You will always receive an Honest response. No Spin Zone.
Joe Antouri / The CEO Founder, is available to you seven days a week should you need training or nutrition education advice / for personal trainers and clients.
Coordination and collaboration with specialists to streamline your education
Office / ZOOM or Phone – Appointments that are convenient
Same-day or next-day appointments
Longer appointment slots to ensure the best possible communication and education
Personal Training / Nutritional consultation
Personal Trainer Business Education and concerns
Nutrition Business Education and concerns
Personal Trainer relating business documents and set up
Planning for Business and Tax deductions
Relaxed visits that allow you to feel comfortable and have all of your questions answered
Convenient email communication for non-urgent matters
A listing with the new personal trainer association so people can find you if you are a personal trainer.
Fee table
PROPTA Concierge Services
FREE Consultation - Email me to discuss for free