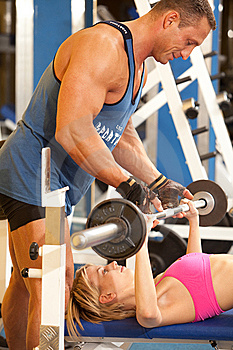 This program teaches the Trainer PROFESSIONAL  ADVANCED theoretical approach needed to excel and apply knowledge as a Professional Trainer.
The Personal Trainer course of study program must be completed in 90 days.
The curriculum will include the following Advanced study in depth:
Bio-mechanics, Muscle Structure, Skeletal Structure, Kinesiology, Anatomy & Physiology, Nervous and Cardiovascular systems, Human performance, Advanced strength and free weight training, Advanced Aerobic and Anaerobic training, Designing and implementing exercise programs for all ages, Preventative and post-rehabilitative fitness programs, Practical application instruction and exam. PROPTA certification course is different then the rest, and that is why:
All courses include hands on instructions, proper bio-mechanics and proper movement.
PROPTA email or telephone support
currently active in 183 countries in 5 languages
As an applicant you will have the choice of obtaining a certification in on of the following:
Professional Personal Trainer , Group Exercise Instructor , Dance & Fitness Instructor, Olympic Weight Lifting Coach, Youth Health & Fitness Instructor, Kick Boxing Instructor, Boxing Instructor.
The following steps are required for completion:
Written exam submitted by e-mail only.
Practical exam hands on proctored by an IFBB PRO PROPTA director examiner in a gym atmosphere.
20 clinical hours prior to practical exam.
CPR Certification.
Food handlers permit.
Am I eligible for Professional Personal Trainer Certification?
The following eligibility requirements have been adopted for level 2 Personal Trainer certification exam
Must be 18 years of age.
Advanced Personal Trainer Certification or a competitive professional athlete (proof of membership with any professional athletic organization)
Nutrition Consultant certification is required prior to taking this course.
Supplementist Certification is required prior to taking this course.
Food Handlers Certification is required prior to taking this course.
Please Note:
Approval was granted by:
Endorsed by the IFBB PRO League
Approved and Endorsed by the National Fitness League " The NFL of Fitness"