ZOOM / SKYPE .... LECTURES AND COURSES FOR PERSONAL TRAINERS AND NUTRITION CERTIFICATION.
ZOOM / SKYPE ....LECTURAS Y CURSOS PARA ENTRENADORES PERSONALES Y CURSOS DE CERTIFICACIÓN DE NUTRICIÓN
Personal Trainer Certification course on ZOOM
Nutrition Tech Certification course on ZOOM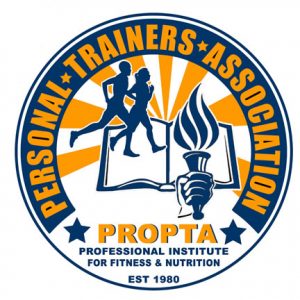 Welcome to the PROPTA SKYPE / ZOOM education center. We are proud to introduce to you the new way to get an education, GET CERTIFIED in the comfort of your home. Unlike a home course study, were you get the books and exams without any instructions or guidance.
PROPTA "The Personal Trainers Association" is committed to always bring you new ways to help you grow and become your own business as an independent with the proper education and instructions.
PROPTA professional athletes and directors will communicate with you via SKYPE / ZOOM. The courses will be taught either by a group of students or by One on One sessions.
Video Conferencing for classes has never been easier than with ZOOM / SKYPE. Online classes can enhance the experience with students and teachers from different campuses and locations from around the world. Live lectures, discussions, and demonstrations for practical application that students can easily understand and perform.
This is not a taped lecture, IT IS LIVE, it is the real thing, face to face, which is the perfect solution for tutoring and clarifying information. Online professors at PROPTA use skype through video chat.
On SKYPE OR ZOOM, you can meet the pros behind the books. At PROPTA we can share with you all educational presentations, PowerPoint presentations for more clarifications, correct you with your form in practical application, instantly over ZOOM / SKYPE.Your practical application exam will be done on Skype so don't worry we are here to correct and help you succeed.
The way this works:
Computer

Camera for computer internet

Free or NO subscription on SKYPE / ZOOM

Registration on PROPTA for the course

Time to learn via SKYPE / ZOOM with a director
What you get when you register online:
Online books (you may also purchase the books separately to be mailed to you prior to starting the course)

Handouts

online exam

online practical application

online proper bio mechanics

online meetings with PROPTA directors

online chat with PROPTA directors
If you wish to receive the books and material for the courses, a fee of $75 US Dollars for USA students and a fee of $100 US Dollars for international students will apply. Please let us know so we can mail you the books ahead of time.
Courses offered through PROPTA Skype OR Zoom:
Personal trainer course

Strength training, muscular development, preventing injuries, proper stretching, improving balance, flexibility, mobility, and stability, improving bone density to help combat osteoporosis, proper spotting, and proper bio-mechanics, train anyone for any sport safely, successful business principles, presentation, and sales techniques.

Nutrition Tech course

Protein, carbohydrates and fat digestion, vitamins and minerals, fluid replacement, diet & willpower, eating for energy,      fat metabolism, weight management, performance nutrition, application and monitoring, thermoregulation, and hydration.
Languages offered at the moment:
English

Spanish

Korean

Polish

Finish

Japanese

Chinese
when does the class start:Classes are offered either one on one or by groups.
Classes for One on One can start at anytime

The group classes will start according to the date mentioned below. Please email us to stay updated on the group class dates so you may register to start with the class.
How long are the lectures:
Lectures could average from 1.5 hours to 3 hours per session depending on how many students are registered for the course and also on the student's understanding of the material. But all students must prepare by reading the material and insuring to take notes and ask questions for better understanding.

Keep in mind that some students will have questions on the lectures and we will answer all the questions given the time allowed.
The lectured are geared to communication and understanding, unlike a regular home course without any guidance or even support from the course educators.
One on One course:The one-on-one course is 6 sessions scheduled at any time with the PROPTA director. Those sessions could be geared to Nutrition or Personal Training.
Academy 2 Certification course:The Academy ZOOM / SKYPE is a 2 certification courses that is geared to 3 sessions for Personal Training and 3 sessions for Nutrition.
Time difference from one country to another:We realize that sometimes it may not work with some students in different countries to be able to join the class at the same time others do. But we will do our best to accommodate everyone that is able to join. Keep in mind that the directors are positioned all over the world and the schedule will start with the directors from USA California at the moment. We will keep you updated on the addition of other locations and times for your convenience.
Telephone:: (818) 766-3317  Email: info@propta.com