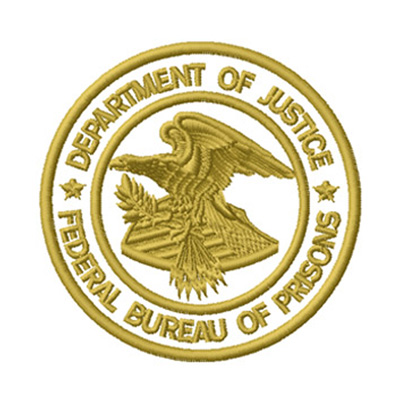 FEDERAL AND STATE PRISON INMATE CERTIFICATION COURSES.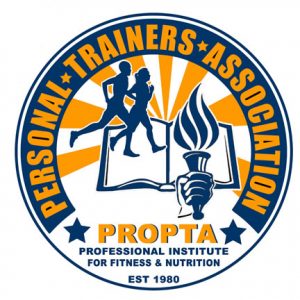 Behind the walls of the Any Prison, constructive and rehabilitative programs are taking place for incarcerated inmates.
More and more federal prison education is taking place in our prisons. Constructive and rehabilitative programs have been implemented to assist inmates in preparation of their release.
The Prison Education Programs provided by PROPTA, The Professional Personal Trainers Association, is changing the attitudes and quality of life for many of the inmates.
Terminal Island Federal Prison is a one of the leaders in inmate programs and it is not the only prison or jail in America that provides inmates the opportunity for long-term growth through formal education. Along with numerous crisis and recreational programs, inmates at the Terminal Island Federal Prison and other Federal prisons and jails are provided the opportunity to obtain their GED certificates and/or enroll in college-credited courses that will qualify them to get a certificate by the Professional Personal Trainers Association "PROPTA".
The success and comprehensive nature of the Inmate Programs is due largely to the leadership of the Administration. The top managers of the facility consistently emphasize values of personal responsibility, individual growth and provide the backdrop for this unique curriculum.
Thousands of inmates have spent hours learning and developing skills that will serve them in the future and provide the skills required to get and maintain employment. This training is a key ingredient to success upon release.
That's why learning a viable trade is so vital. When offenders learn an in-demand skill, it empowers them to one day become qualified employees, or even self-employed proprietors of their own businesses. Being able to support themselves helps keep former inmates on the path of a law-abiding life. Being employed instills a sense of purpose and self-esteem. PROPTA offers Certified Personal Trainer, and  Certified Nutrition Tech courses.
The Professional Personal Trainers Association has been successful in assisting inmates to complete and implement federal prison education courses. It is rewarding to be part of improving the quality of life for hundreds of inmates, and teach them the responsibilities needed to be a confident and responsible citizen that contributes to the community in a positive way.
If you know someone presently in Prison that will be released in the near future, and would like to provide them with the tools required to jump start a new life once they are released, please contact PROPTA at 818-766-3317  or by email: info@propta.com for all of the details about this wonderful program.
Important:
Payments Plans are available
Books and exam included
Certification issued while in prison
Certification renewed upon release from prison free of charge
More education and access to courses upon release from prison / included.
Support upon release from prison / included.
SCROLL DOWN TO THE BOTTOM OF THE PAGE FOR REGISTRATION OF COURSES.
This inmate program can be started at anytime.

What is included :
Books, ( Personal Trainer Course books or Nutrition Tech Course book or both).
Exams on paper are included
A time limit of 90 days is set for this program to be concluded.
Anyone will benefit from the Professional Personal Trainers Association commitment to creating an atmosphere of aptitude, personalization and in-depth information delivered by industry and world-renowned professionals; all in an effort to create the highest level of understanding and practical skills.
Learn the knowledge and skills necessary to design and implement safe, effective and unique programs benefiting every one with this curriculum…
All students must pass with an 90% score on all exams.Please allow 2 weeks for delivery of Certificate at completion of curriculum.
ABOUT THE INMATE COURSES WITHIN THE PRISON.
Personal Trainer Course
The lecture and text books course material examines the anatomy of muscle which pumps blood throughout the body, and discusses the distinction between arteries, veins, and the location of the heart. The relation between muscle function, blood flow, circulation, the nervous system and skeletal system and the direct correlation to fitness and exercise provides students with the base knowledge of proper bio-mechanics.
Anatomy & Physiology
·  Biomechanics
·  Muscle Structure – Muscle Movement – Muscle insertion
·  Skeletal Structure
·  Kinesiology – Physiology
·  Nervous and Cardiovascular Systems
After release from Prison, access to the lecture videos and proper bio-mechanics videos.
Practical Experience
Introduction to the Gym Floor
Proper Spotting Techniques
Equipment & Free Weight Utilization
Hands-on instructional Training
Proper technique and bio-mechanics of all exercises
To complete the course one must:
within 90 days
Exam to be submitted to the office and corrected
Upon passing the exam, a certification will be awarded
upon release from prison, inmate must contact PROPTA office at 818-766-3317 to submit a current government identification ( DL- Passort)
New updated with a fresh new date Certification will be reissued
All material included in the fee for your program including the lectures, the hands on practical, the written or online exam and the practical exam.
Nutrition Tech Course
Nutrition Certificate course objectives:
This course provides students in-depth knowledge in the topics listed below.
Nutrition and digestion
Exercise makes the body look young because of the stress demands that always breaks tissue during muscle exertion. The body is always repairing itself. The correct intake of protein, vitamins, minerals, fat, and carbohydrates assists the body to repair and thrive.
Timing and quality vs quantity
Everyone in the personal trainer industry establishes a dietary program for their client based on caloric count. It is important to consider the proper breakdown of calories into carbohydrates, protein and fats. An additional aspect to consider is the when of eating.
Proper Eating
A balanced diet affects your client's energy, strength, mood and overall health and well-being. Students that complete the Nutrition Certificate course will have an understanding of the daily dietary requirements for people of all age groups.
Athletic performance
Athletic performance and recovery from training are enhanced by attention to nutrient intake. Nutrition can help enhance athletic performance. Eating a good diet can help provide the energy you need to finish a race, or just enjoy a casual sport or activity. You are more likely to be tired and perform poorly during sports when you do not get enough:
Calories
Counting calories would appear to be the most logical approach to determining the amount of food a person should eat. Unfortunately, calorie counting is not only taken too far, it is applied to the exclusion of all other benchmarks to establish a proper nutritional program. The PROPTA Nutrition Certificate course teaches all aspects of proper daily caloric intake.
Carbohydrates
Do you know the difference between simple and complex carbohydrates? Can you explain this to your student's and advise them on which foods to avoid to achieve their goals? Once you have attained your certificate from PROPTA you will be armed with the knowledge needed to feel confident in your ability to sit down and analyze which foods will help your student to lose weight and gain muscle mass.
Fluids
Water is the body's largest single component. Proper hydration is vital to your health and peak performance. Water assists your body in numerous functions. Including cell function, metabolic reactions, the circulatory system, transporting nutrients, and so much more.
Iron, vitamins, and other minerals
The proper levels of iron, vitamins and minerals are a key element to peak performance. Applying the principle taught in this course will assist you in determining what products may be missing in your client's diet.
Protein
Proteins are the building blocks of life. Every cell in the human body contains protein. The basic structure of protein is a chain of amino acids. You need protein in your diet to help your body repair cells and make new ones. Protein is also important for growth and development in children, teens, and pregnant women.
Hormones
Hormones are your body's chemical messengers. They help control practically every physiological process in your body including, metabolism, immune system, menstrual cycle and reproduction.
PH Levels
The acidity or alkalinity of a substance is measured using PH. To survive, our bodies must maintain the pH very close to 7.4, which is just on the alkaline side of neutral. If your body's pH varies too much from this ideal, it becomes difficult for various enzymes to function properly.
Upon completion of this course, a Nutrition Tech should:
Have a clear understanding about the digestive system and its functions.
Have an understanding of protein, carbohydrate and fat and how these nutrients are essential to a balanced and healthy life style.
Understand vitamins and minerals
Understand portion control and to be able to guide clients on the basics of nutrition.
Understand and implement food diary to help enhance guidance and service.
Understand food label
Understand meal timing for better performance and fat loss without muscle loss.
Fat testing and measurements
Guide clients to make proper food choices for better results.
Please feel free to call us for any questions you may have.
Telephone:: (818) 766-3317
Email:: info@propta.com

For more information on how the process works, please email us for any questions.
Email: info@propta.com