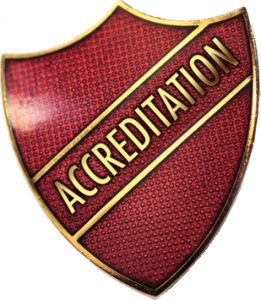 What is accreditation or an approval?
Accreditation or Approval is the recognition that an institution maintains standards requisite for its graduates to gain admission to other reputable institutions of higher learning or to achieve credentials for professional practice. The goal of accreditation is to ensure that education provided by institutions of higher education meets acceptable levels of quality. Accreditation does not secure job placement nor income.
Can the institutional Accreditation system be used to determine whether my credit hours will transfer or what courses will satisfy my professional renewal? Or is my education valid and recognized.

Accreditation does not provide automatic acceptance by an institution of credit earned at another institution, nor does it give assurance of acceptance of graduates by employers. Acceptance of students or graduates is always the prerogative of the receiving institution or employer. For these reasons, besides ascertaining the accredited status of a school or program, students should take additional measures to determine, prior to enrollment, whether or not their educational goals will be met through attendance at a particular institution. These measures should include inquiries to institutions to which transfer might be desired or to prospective employers and, if possible, personal inspection of the institution at which enrollment is contemplated.
There are some stand-alone post-secondary educational institutions and programs that elect not to seek accreditation but nevertheless may provide a quality post-secondary education and are recognized by a number of highly respected Colleges and Universities around the World.
Keep in mind that not everyone need or want to be part of an accreditation or recognition. Many Personal Trainers prefer establishing their own business as independent for many purposes. Depending on your preference whether you want to work for someone or become independent and have your own business. Proper education can be attained from any post-secondary educational institution even if they are not accredited. Accreditation is NOT mandatory and does not secure proper education nor proper job acceptance.

Why not NCCA?
NCCA is not recognized by the U.S. Department of Education to grant accreditation nor are they recognized by CHEA.
NCCA is not recognized by the U.S. Department of Defense and does not qualify programs for Armed Forces Tuition Assistance.
Further, the NCCA does not accredit institutions or educational programs, only examinations. NCCA specifically states that any organization that seeks accreditation of their examination cannot require candidates to take any of their courses, classes, training, or workshops as a prerequisite to sit for their examination.
It is for these reasons that the PROPTA "Professional Personal Trainers Association"  chose to seek accreditation from another entity, as they truly represent the Elite level of education and experience.
College transfer credits are determined by individual institutions. Check with your college advisor to see if PROPTA courses qualify at your institution. You can have them call our office to discuss the transfer.
Approved to operate by the Bureau for Private Postsecondary Education (BPPE)
PROPTA institute code # 30824 under Education Code section 94874(f) under exempt status is a private institution and has approval to operate as an institution by the California Bureau of Private Postsecondary Education (BPPE) since 2006.
BPPE 2535 Capitol Oaks Drive, Suite 400, Sacramento, CA 95833, (916) 431-6959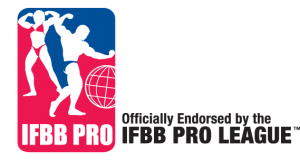 The Professional Personal Trainers Association "PROPTA" is Officially Endorsed by the IFBB PRO League Worldwide for 7 consecutive years.

For over 37 years, PROPTA has an unsurpassed reputation as a quality educational institution for physical fitness training. PROPTA certification programs are the gold standard for Personal Trainers, and are recognized by distinguished regulatory organizations including the IFBB Professional League "IFBB PRO League" (The International Federation of Bodybuilding).
In recognition of Its high standard of excellence in fitness education, the IFBB PRO League has Officially endorsed the PROPTA Professional Personal Trainers Association for 7 consecutive years directly by Mr. Joe & Mr Ben Weider ( from 2009 to 2016). The IFBB PRO league is the largest professional Bodybuilding, Fitness and Figure organization in the world.
The IFBB was formed in 1946 by President Ben Weider and his brother Joe Weider.
The IFBB currently has 183 affiliated National Federations.
The IFBB currently organizes more than 1000 world, continental, national and regional contests every year
The IFBB is recognized by more than 90 National Olympic Committees.
The IFBB participates as a medal sport in the following IOC recognized Regional Games:
The Pan American Games
The Southeast Asian Games
The Asian Games
The South American Games
The Central American & Caribbean Games
The South Pacific Games
The African Games
The World Games
The IFBB is recognized by the Olympic Council of Asia.
The IFBB is recognized by the Supreme Council for Sport in Africa.
The IFBB is member of Pan American Sport Confederation.
The IFBB is member of the European Games.
The IFBB has been a member of the General Association of International Sports Federations (GAISF) since 1969. GAISF is recognized by the International Olympic Committee (IOC).
The IFBB is a founding member of the International World Games Association (IWGA). The IWGA is recognized by the International Olympic Committee (IOC).
The IFBB supports sports free of drugs and follows the International Olympic Committee (IOC) and World Anti-Doping Agency (WADA) guidelines with respect to doping controls.
The IFBB is supported by millions of youngsters around the world who want to keep healthy and fit through exercise.
The IFBB supports Bodybuilding as the ideal anti-aging lifestyle.
The IFBB promotes a healthy lifestyle and actively discourages the use of tobacco, alcohol and drugs.
The IFBB represents not only an excellent sport but a superb social lifestyle encouraged by numerous governments throughout the world.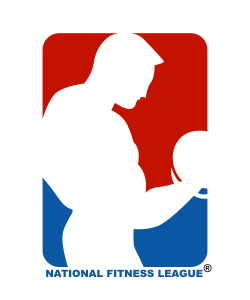 The National Fitness League
®
The National Fitness League ® has recognized the Personal Trainers Association as the authority in Fitness and Nutrition education to Approved and Endorsed its courses. The National Fitness League ® is newly formed fitness league enforcing and regulating the fitness and nutrition industry education for certified personal trainers.


The Personal Trainers Association is Accredited by the Better Business Bureau.