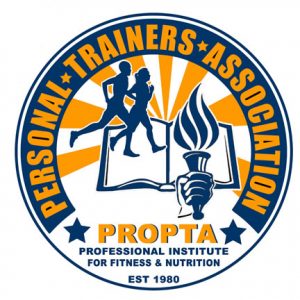 CEO and Founder of PROPTA / Professional Personal Trainers Association. An Education / Certification Institute, certifying personal fitness trainers in Scientific Principles and Practical application for fitness and weight resistance.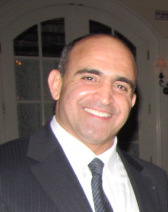 Joe Antouri started his career in fitness and nutrition more than 42 years ago. 
After attending the University of California Los Angeles (UCLA), University of Southern California (USC), California State University Northridge (CSUN), and West Coast University, he acquired a degree in Science and the knowledge base from which to develop his career.
Joe operated the nutritional departments at World Gym and Gold's Gym for more than twenty years and consequently is widely regarded as one of the most knowledgeable individuals in the industry due to his extensive experience in nutrition and counseling.During the time he operated the nutritional departments at World Gym and Gold's Gym, Joe practiced what he preached. 
His passion for health, fitness and the sculpted physique aided in his determination to compete for prestigious bodybuilding awards nationally and internationally, as did his desire to excel.  As a competitor, he placed first at the Mr. Los Angeles, Mr. Southern California, Mr. California, Mr. USA, World Bodybuilding Championships, and Iron Man, amongst other titles.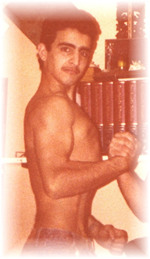 Because of his titles and accomplishments,
Joe was featured in several publications worldwide including Muscle and Fitness, Iron Man Magazine, Muscular Development, Modern Bodybuilding, Planet Muscle, Strength and Health Magazine and the Los Angeles Times. 
Today, he writes columns and articles on dieting, health and exercise in numerous publications including Muscle and Fitness, LA Weekly, Max Muscle, Planet Muscle, The Palisadian Post, SCLARK News (for government employees), Edge Magazine, Frontiers Magazine and Entertainment Today.
Having a vision for excellence in fitness and nutrition, Joe set out to develop a certification program that would provide the highest level of curriculum in the fitness trainer's arena.  From this vision, the PROPTA was born.  The PROPTA offers elite, university-level education toward certification as a private trainer, nutrition specialist, Olympic weightlifting coach, and/or group exercise instructor. PROPTA has become a worldwide private personal training certification company managed by the IFBB PROS (International Federation of Bodybuilding).
The Personal Trainers Association "PROPTA" Officially Endorsed by the IFBB PRO League Worldwide (203 countries strong) for 7 consecutive years, Officially Endorsed by the National Fitness League and accredited by the Better Business Bureau Worldwide. PROPTA is also expanded internationally having locations in Russia, Finland, Spain, Saudi Arabia, South Korea and Portugal to name just a few.  
As a personal trainer, CEO and founder of the "PROPTA", Joe's clientele consists of presidents and CEO's of fortune 500 companies, doctors, and film and television executives and talent.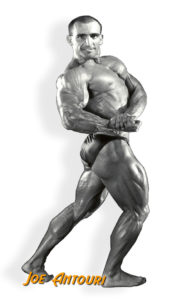 Joe's most recent undertaking is the creation of Fitgum.  His creation came about when he decided that there has to be a convenient way to help his clients manage a sensible and healthy lifestyle, along with proper eating habits and off-course exercise.  After extensive research and development, Fitgum has been developed and is now being sold and distributed Internationally.
Optimistic and driven to succeed, Joe is constantly working on new ventures.
EDUCATION:
Nutrition & Dietetics.
Cleveland Chiropractic College
West Coast University – WCU
LA Valley College – LAVC
Cal State Northridge- CSUN
University of California, Los Angeles – UCLA
University of Southern California, Los Angeles – USC
American University of Beirut, Lebanon
PROFESSIONAL LEADERSHIPS:
ABA Athletic Spokesman and National
Judge.AAU National Judge.
NPC National Judge.
Member of the Student Dietetic and Food Association.
Certified Professional Trainers Association.
CEO PROPTA
CEO FITGUM / creator
NATIONAL AND INTERNATIONAL AWARDS:
NPC-Mr. Physique USA 1st Place.

NPC-Mr. Southern California 1st Place and Overall Winner / couples 1st Place.

NPC-Mr. Los Angeles 1st Place.

AAU-Mr. Central California 1st Place & Best Poser

AAU-Mr. California 1st Place.

NPC-Superbowl of Bodybuilding Champion 1st Place.

NPC-Iron Man Champion 1st Place.

WABBA-World Bodybuilding Champion 2nd Place.

AAU-Mr. USA 1st Place and Most Muscular Award.

NPC-U.S.A. Bodybuilding Champion 3rd  Place.

AAU-USA Nationals Bodybuilding Champion 1st Place.

NABBA-World Amateur Bodybuilding Champion 6th Place.

NABBA-World Amateur Bodybuilding Championship couples 6th Place.