E-mail this to your friends
Live ZOOM lectures Starting September 3 – 2022
for 3 consecutive Saturdays at 10 AM PST
BECOME A QUALIFIED & CERTIFIED PERSONAL TRAINER
Guaranteed to change your life and make an unforgettable impact on you
and open up your eyes about Fitness and Training.
You will ask yourself:
"Why hasn't  anyone ever told me this before about Fitness & Nutrition ? ".
JOE ANTOURI
PROPTA FOUNDER / CEO
MR. USA / MPPT CNS*
42 Years Industry Experience
MIKE SABLE
PROPTA VP / MPPT .  CNS*

MR. WORLD, MR. UNIVERSE X2, MR. AMERICA
45 Years Industry Experience
ARE  YOU  TIRED  OF 

NOT

  SEEING &

NOT

GETTING  RESULTS ?
WHETHER YOU ARE THE TRAINER OR THE CLIENT ?

LIVE  ZOOM  LECTURES STARTING 9-03-2022 
FOR 3 CONSECUTIVE SATURDAYS
at 10 AM  PST

This Event Welcomes and is Open to
A

nyone,

Men & Women, mom's and dad's, athletes or not, in High school or College or University,Doctors, Nurses or Housewives, Attorneys, Executives, Students, Actors

, that would like to learn the real science to get in shape, properly workout and improve your lifestyle for the rest of your life. Stay in shape all year long. You will benefit tremendously from this event.


A

ll New Students that would like to become Qualified and Certified as Personal Trainers

A

ll Prior Students of PROPTA that would like to Renew their Personal Trainers Certification / discounted


A

ll Prior Student from the past 42 Years that would like to join us and refresh & renew the PROPTA Certification (with proof of PROPTA certification) Must contact PROPTA to be approved to be included./ discounted


W

orldwide because this is a ZOOM live, online event in English


A

ll IFBB PROs or Other Professional Athletes from any Sport (Professional Athletes Discounted Price – contact our office prior to event)
TIME IS TICKING, CLICK HERE TO REGISTER NOW
"PROPTA" –  PROFESSIONAL INSTITUTE FOR FITNESS & NUTRITION  WORLDWIDE IN 7 LANGUAGES

This will be the Best investment of Your Time
and Education You'll Ever Get and You'll Never Forget.

BECOME A QUALIFIED & CERTIFIED PERSONAL TRAINER
DID YOU MISS US ?
JOE  ANTOURI  &  MIKE  SABLE
Join us on September 3 – 2022 for 3 consecutive Saturdays at 10 AM PST.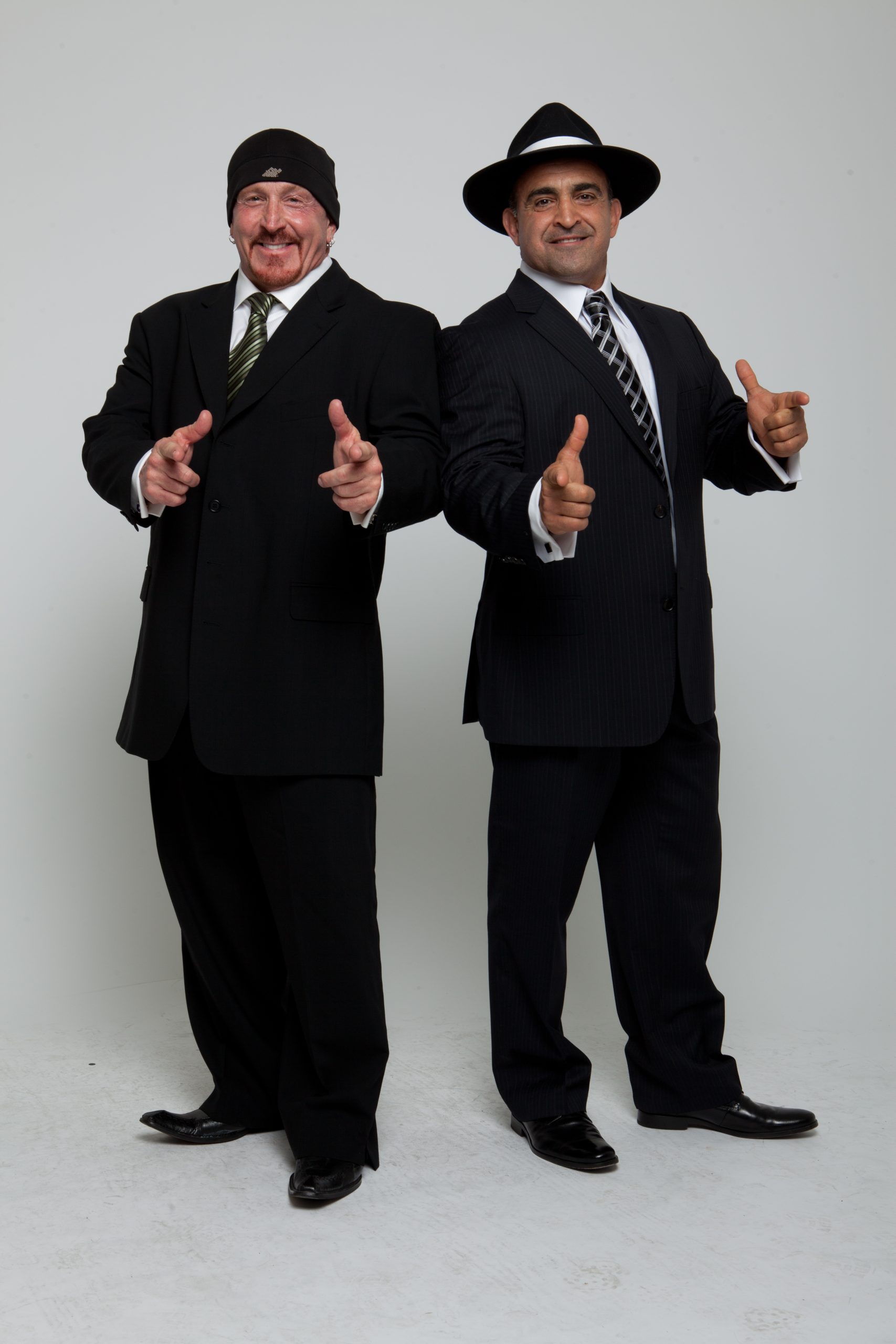 WHAT PROPTA STUDENTS SAY ABOUT US
Dr. Sagi Kalev, Two-time Mr. Israel, PROPTA Hall of Famer, Doctor of Naturopathic,
Beach Body Super Trainer / The BODY BEAST.
No matter your experience level, there has never been a better time to chase your dream of becoming a certified personal trainer with a worldwide license.
Here is what you can expect when you choose PROPTA:
No BS, Real Science, Real Experience, Straight Forward Discussions, Questions & Answers, Real Class Room atmosphere, Real Professional Athletes, Real Honesty & Understanding.
What You Will Receive
Become a Qualified & Certified Personal Trainer for just 
$499.00
SIGN UP NOW
Lectures on ZOOM Starting on September 3-2022
for 3 consecutive Saturdays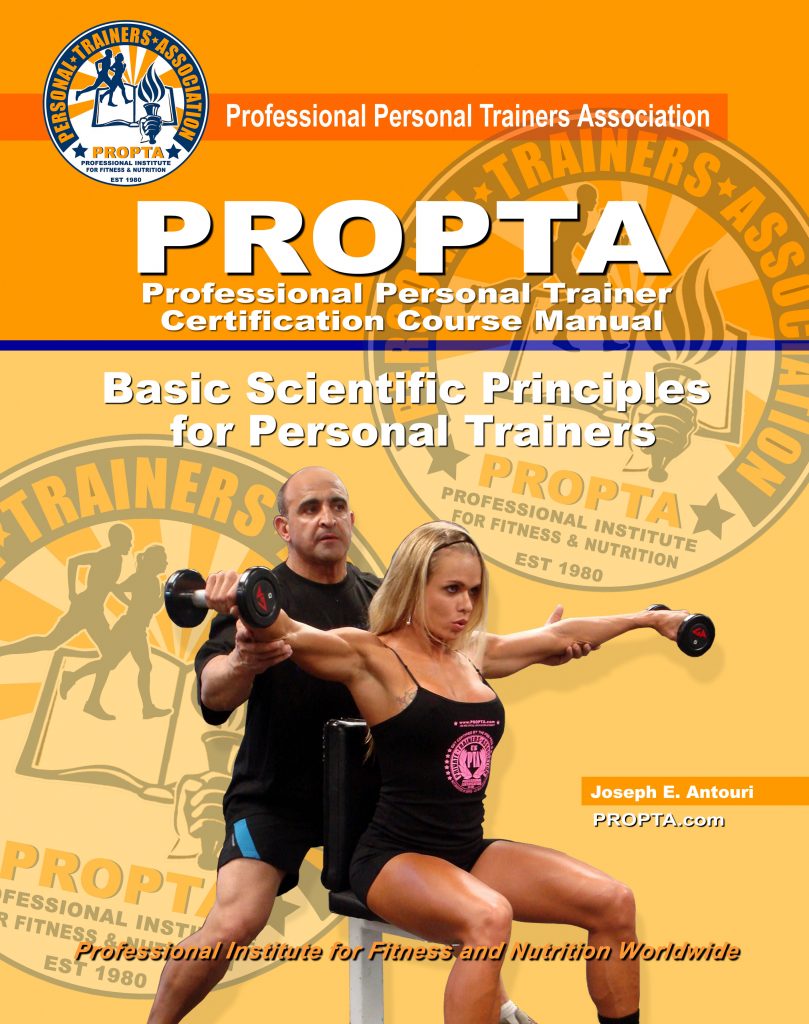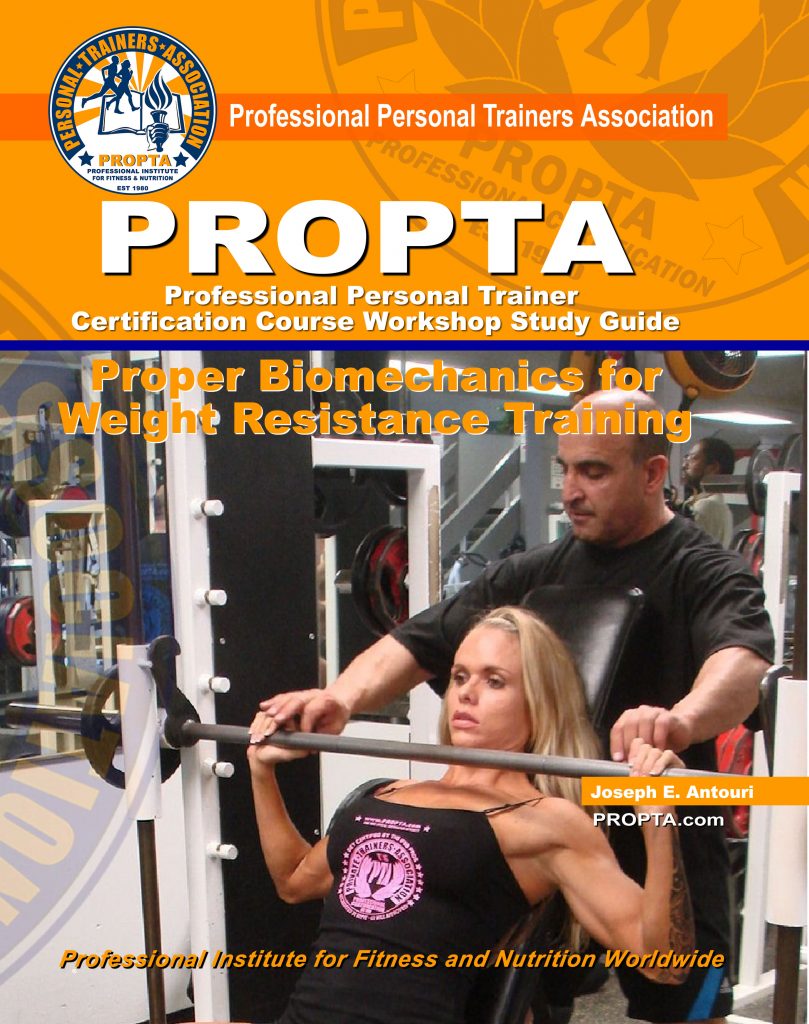 Upgrade to an exclusive, physical copy of the "PROPTA" Professional Personal Trainer Certification Course Manual and Workshop Study Guide.
Retail Price: $ 100.00
Special Offer: $ 39.99
Get the books to keep for future reference
*Must register for the course to receive this Special Offer !
Upgrade and get this exclusive physical copy NOW !

FREE SHIPPING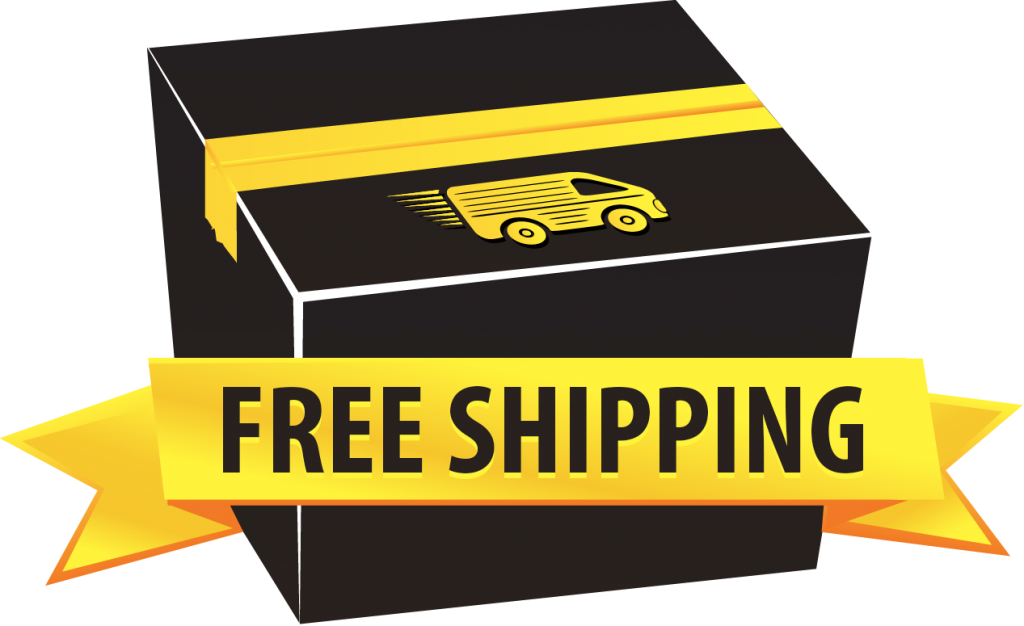 CLICK HERE TO REGISTER NOW & PAY LATER
Be Our Next Success Story !
Become a Qualified & Certified Personal Trainer for Just
$ 499.99
REGISTER NOW
LIVE ZOOM CLASSES IN ACTION STARTING  9-03-2022 / FOR 3 CONSECUTIVE SATURDAYS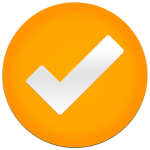 3 Live ZOOM Sessions with Joe Antouri & Mike Sable / Attend online by phone or computer.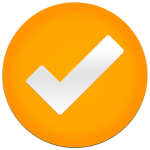 Course access anytime, anywhere from your Smartphone, IPad, or Desktop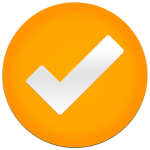 Exam online with Unlimited attempts within 90 Days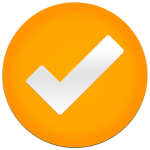 1 Live ZOOM Session with Hands-on Practical Proper Bio-mechanics in the Gym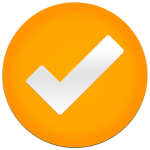 Unlimited support via email
PROPTA 42 Years of testimonials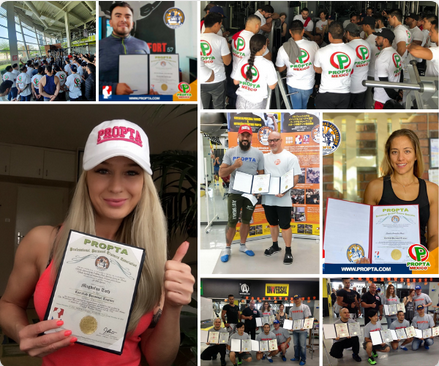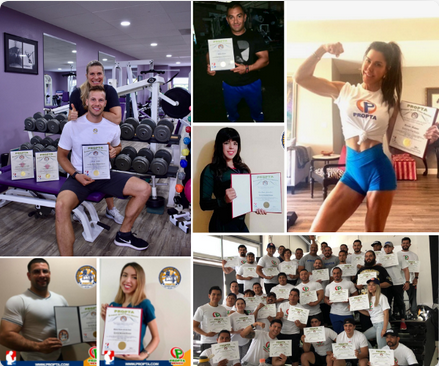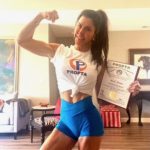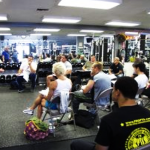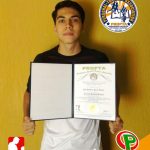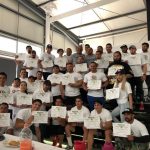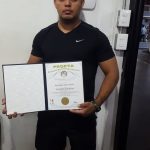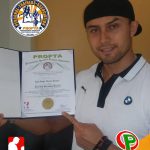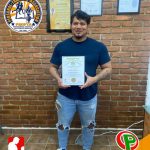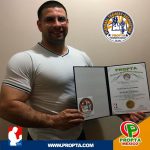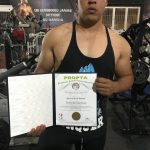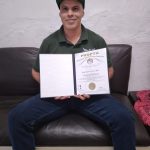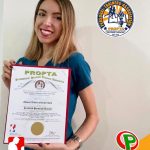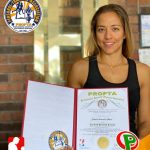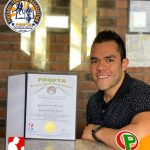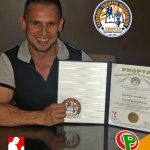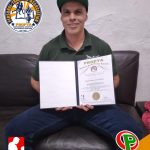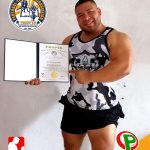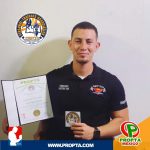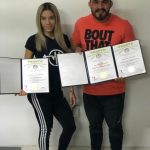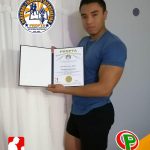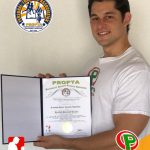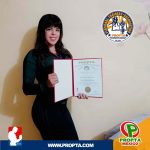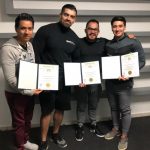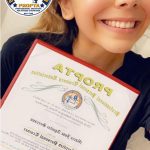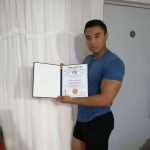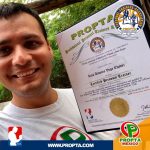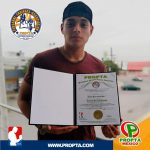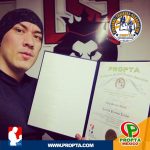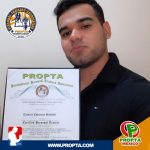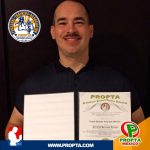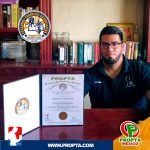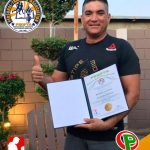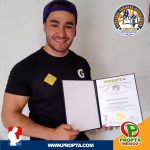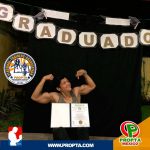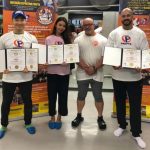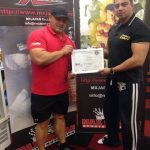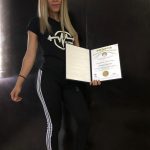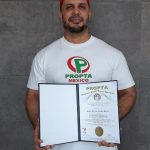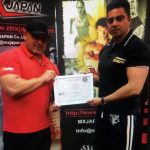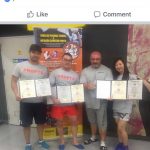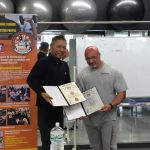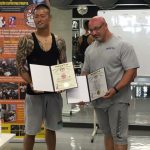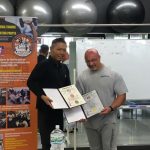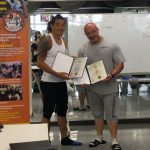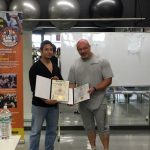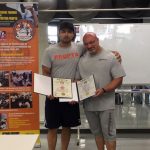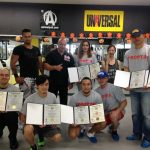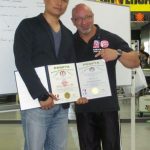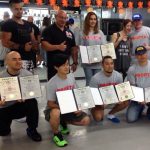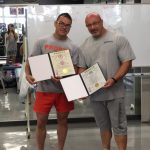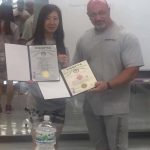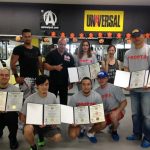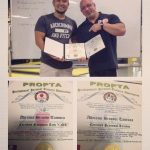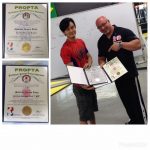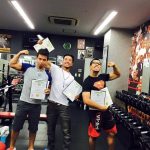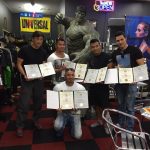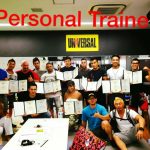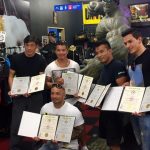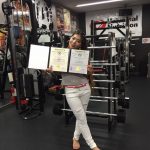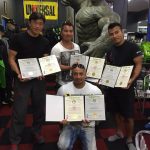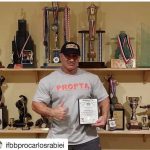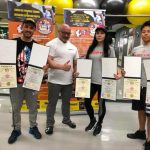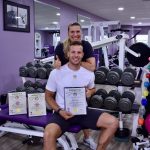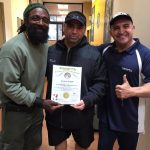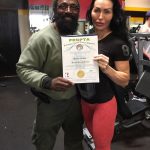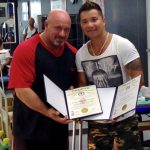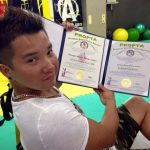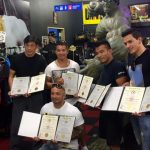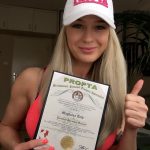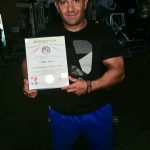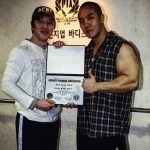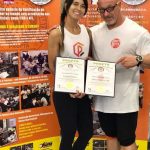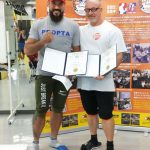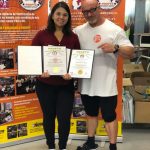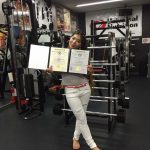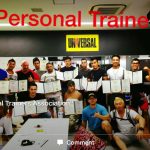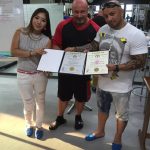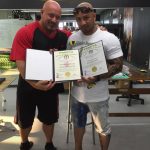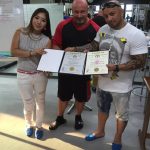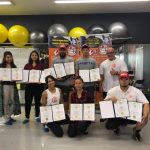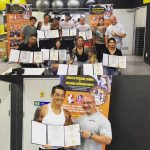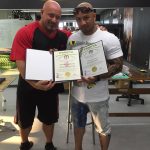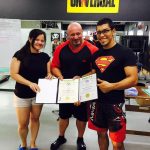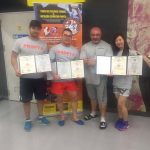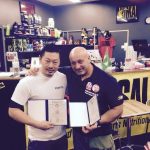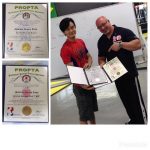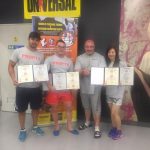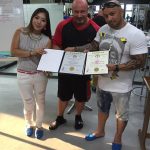 HOW TO BECOME A QUALIFIED & CERTIFIED PERSONAL TRAINER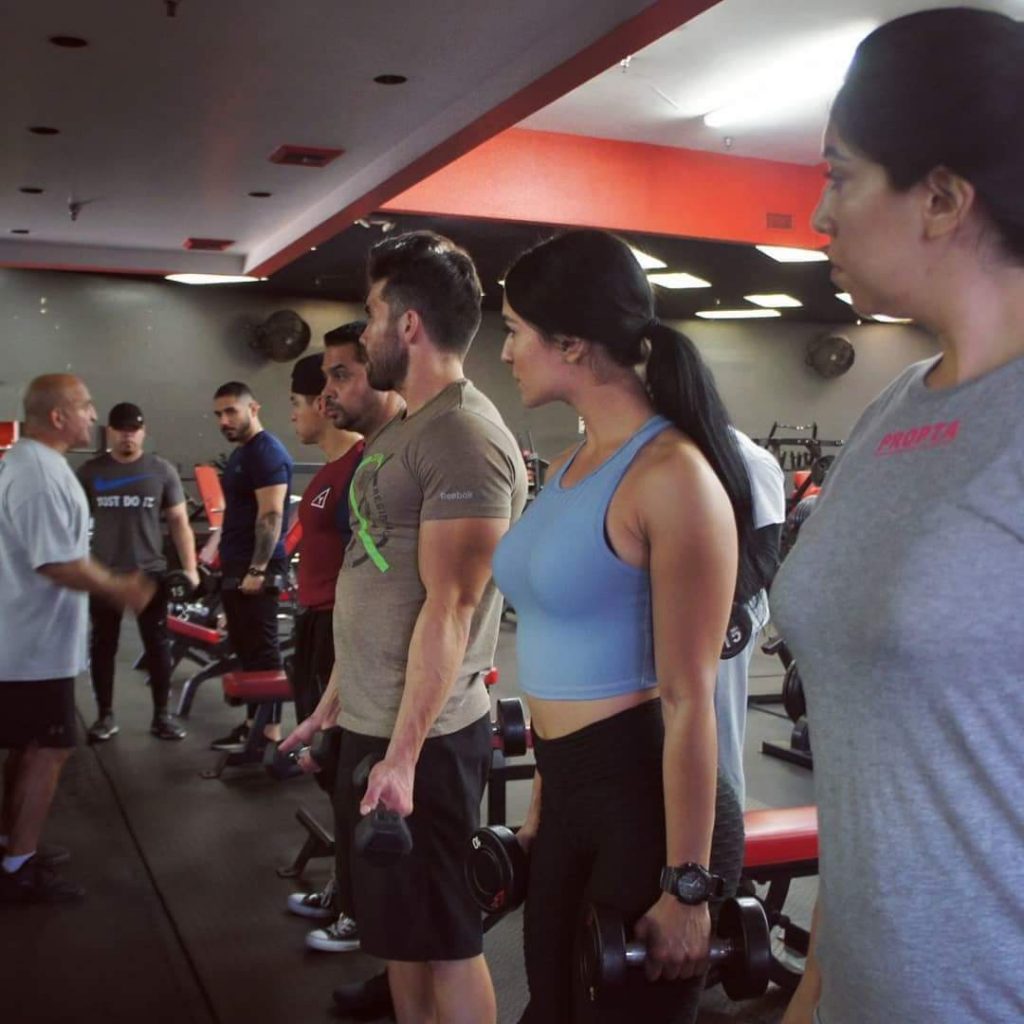 42 YEARS OF EDUCATION by professional athletes
PROPTA offers our students the most in-depth training program to ensure our students can launch successful and rewarding careers.
When noted bodybuilder and Mr. USA titleholder Joe Antouri created this organization,teaming up with the highest caliber of professional athletes, it was to provide the finest educational program to professional fitness and conditioning trainers on a personal level.
It has since become one of the leading educational bodies in the United States and the World encompassing multiple areas of expertise, including weight resistance training, nutrition, power lifting, adult fitness, and youth fitness coaches in 7 languages worldwide .
When PROPTA graduates complete their certificate program, they hold the best personal trainer certification with confidence.
The curriculum will include the following:
You must complete the following for program graduation: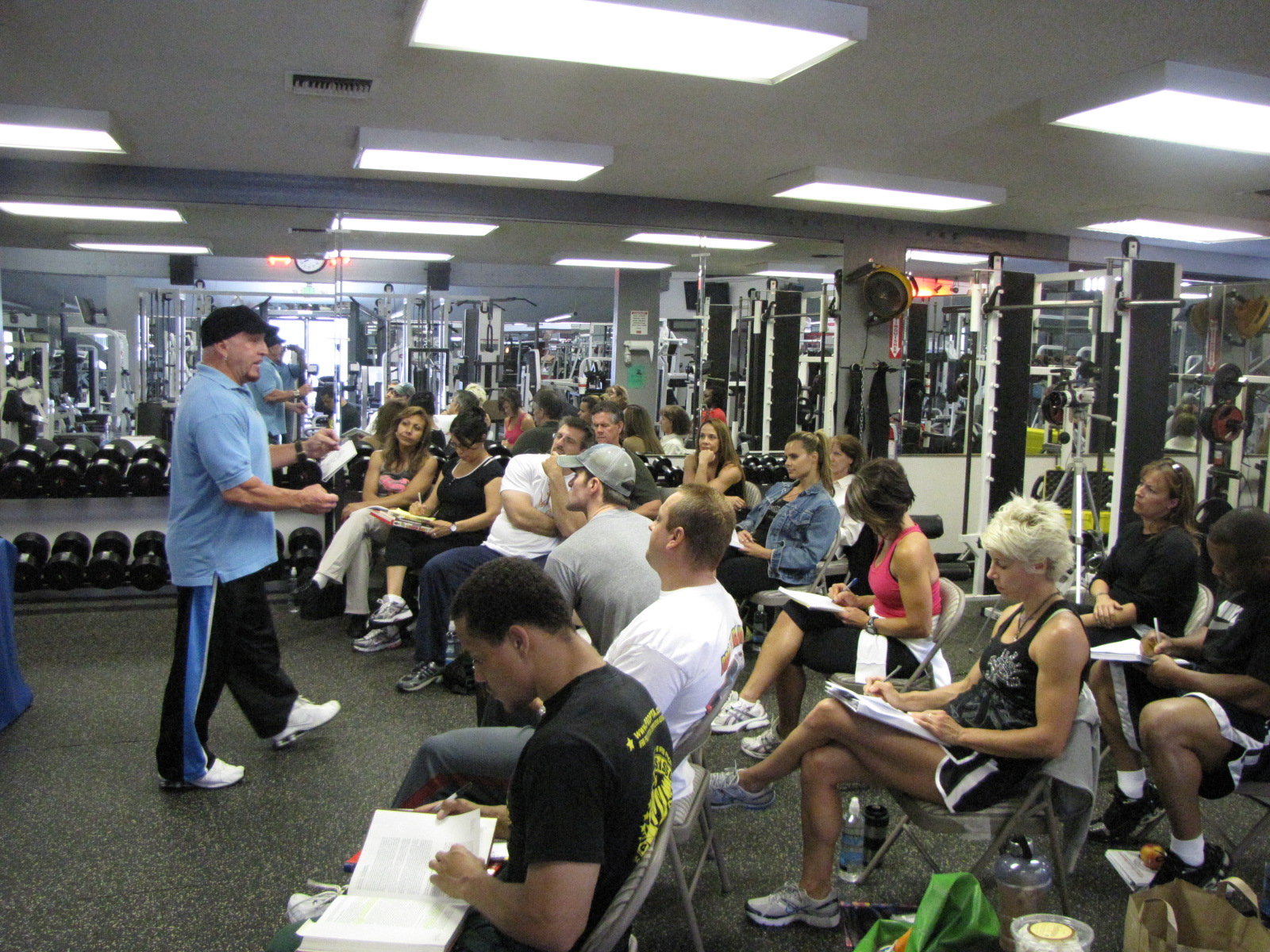 Do I have to attend classroom sessions ?
Depending on the course, some courses do require you to attend and some don't. Online courses do not require attendance to classroom sessions.
The following courses do require attendance to all classroom sessions:
Home course

One on One courses

ZOOM courses

Academy Group courses
How long does each of the certification program / course take?
Each of our program / course are setup on a semester cycle / 90 days are given for all courses to be completed. Lectures must be completed and exams must obtain a passing grade of 90% or above. Late fee will be assessed if not completed in 90 days.

What kind of exam should I expect ?
Our Exams are straightforward multiple-choice exams, essays and videos and also hands on practical exam to make sure you are competent in practical application to help avoid injuries and teach properly.
What is the time limit on your exams ?
All course exams must be completed and submitted within 90 days with a passing grade of 90% or above. No Exception. Remember you have unlimited attempts within 90 days to take the exam and pass for Free.
Are there study guides and what are they like?
All of our course materials and our study guides have been prepared and written by World Class degreed competitive professional athletes, register dietitians and chemists and certified fitness professionals. Our study guides are designed to help prepare you for the real world.
What happens if I do not pass the exam ?
Remember that you have an unlimited attempts to retake the exam for free within the 90 days. If you need help, we can facilitate and help you understand the material either by email or by phone appointment or ZOOM. So get started early and never wait till the last minute and hope you have time to finish. If you do not pass the exam on time, you may add more time and this will require you to pay a late fee of $100 for the first 30 days, and the second  30 days will be $250 and the third 30 days will be $350.
The fees must be paid to extend the course and exam date each time you run out of time.
How long does my certification stay active?
Your PROPTA certification will remain active for 2 full calendar years from the date you pass the written exam or online exam. Keep in mind that you must also pass your practical exam for personal trainer courses and your homework must be completed on time within 90 days for the nutrition courses prior to obtaining the certification. If you renew prior to expiration date, a $50 USD discount will apply. If you wait till after the expiration date, you will be a full fee.
You are required to take a short exam online to renew any PROPTA certification, or if you decide to advance to a hire level every 2 years, then a course and exam will apply.
What is the practical exam consist off ?
Practical exam is mandatory to all personal trainers taking any of the courses. If you are within the testing area, then you will be assigned a director/examiner to conduct your test in person at a gym. Online testing is also available for out of range areas where a PROPTA director/examiner is not available and we connect via ZOOM.
Online testing is also available for out-of-range areas where a PROPTA director/examiner is unavailable.
PROPTA's Founder, Joseph Antouri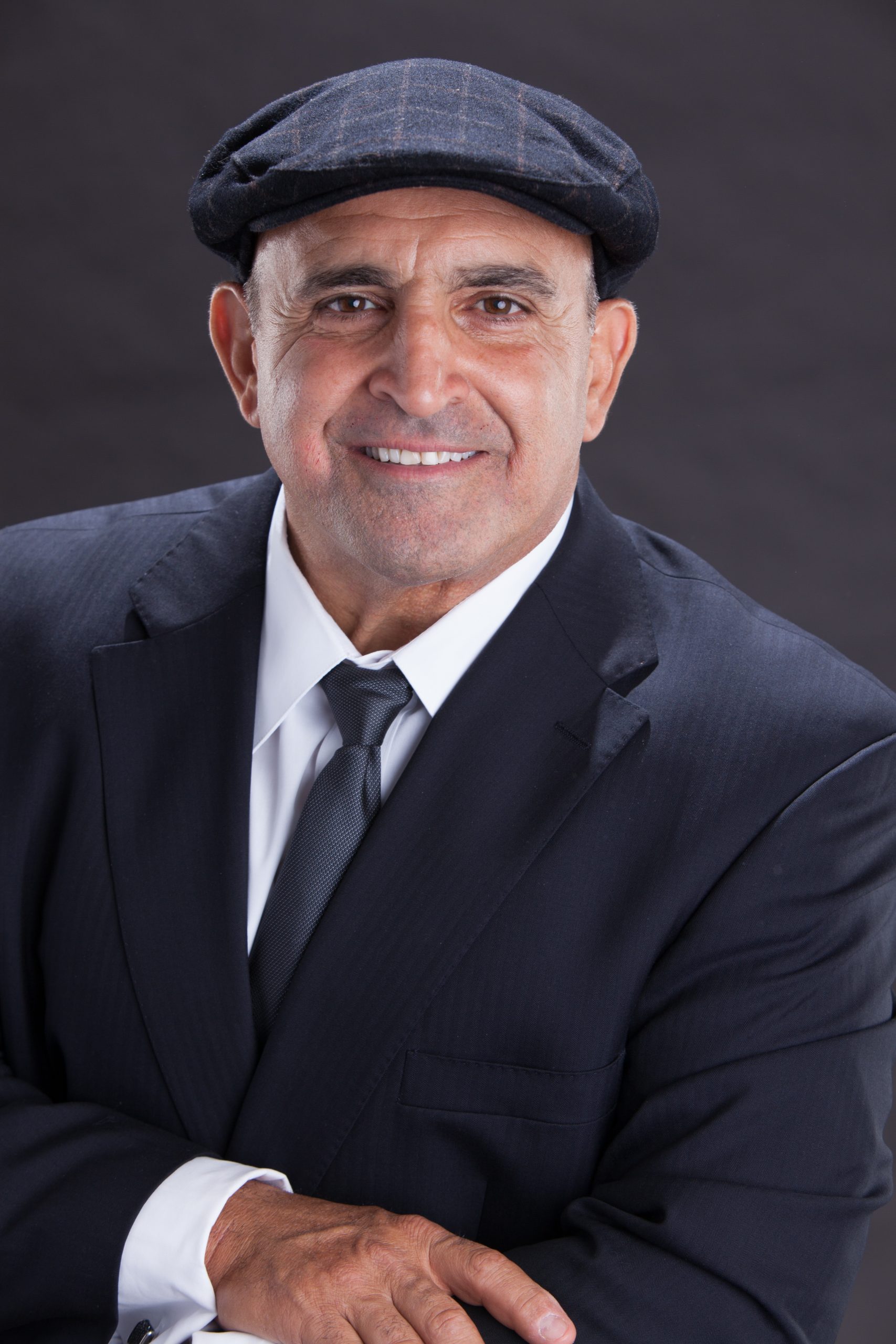 Joe Antouri started his career in fitness and nutrition more than 42 years ago.
After attending the University of California Los Angeles (UCLA), University of Southern California (USC), California State University Northridge (CSUN), and West Coast University, he acquired a degree in Science and the knowledge base from which to develop his career.
Joe operated the nutritional departments at World Gym and Gold's Gym for more than twenty years. Consequently, he is widely regarded as one of the most knowledgeable individuals in the industry due to his extensive experience in nutrition and counseling. During the time he operated the nutritional departments at World Gym and Gold's Gym, Joe practiced what he preached.
His passion for health, fitness, and the sculpted physique aided in his determination to compete for prestigious bodybuilding awards nationally and internationally, as did his desire to excel. As a competitor, he placed first at the Mr. Los Angeles, Mr. Southern California, Mr. California, Mr. USA, World Bodybuilding Championships, and Iron Man, amongst other titles.
Because of his titles and accomplishments, Joe was featured in several publications worldwide, including Muscle and Fitness, Iron Man Magazine, Muscular Development, Modern Bodybuilding, Planet Muscle, Strength and Health Magazine, and the Los Angeles Times.
Having a vision for excellence in fitness and nutrition, Joe set out to develop a certification program that would provide the highest level of curriculum in the fitness trainer's arena. From this vision, the PROPTA was born.
The PROPTA offers elite, university-level education toward certification as a private trainer, nutrition specialist, Olympic weightlifting coach, and/or group exercise instructor. PROPTA has become a worldwide private personal training certification company managed by the IFBB PROS (International Federation of Bodybuilding).
The Personal Trainers Association "PROPTA" was officially endorsed by the IFBB PRO League Worldwide (203 countries strong) for seven consecutive years, Officially Endorsed by the National Fitness League, and accredited by the Better Business Bureau Worldwide. PROPTA has expanded internationally, having locations in Russia, Finland, Spain, Saudi Arabia, South Korea, and Portugal, to name just a few.
As a personal trainer, CEO, and founder of the "PROPTA", Joe's clientele consists of presidents and CEOs of fortune 500 companies, doctors, film and television executives, and talent. Joe's most recent undertaking is the creation of Fitgum.
His creation came about when he decided that there has to be a convenient way to help his clients manage a sensible and healthy lifestyle, along with proper eating habits and off-course exercise. After extensive research and development, FITGUM has been developed and is now being sold and distributed Internationally.
Joe, You are so great, I love the lectures especially with Rob , with my age in the late forties, I am sure I can get some elders to train with me now I understand the theory of proper application, Mike Sable is great, I cannot believe I was training my clients wrong all these years and nobody noticed. Now when I am at the gym, I look at everybody and I wonder where they got certified from, so sad. But that is OK for me because all their clients will end up my clients soon. I promise. You and your team are the best.

Jackeline P.
Hi Joe, hope all has been well. I just wanted to give you an update. I've had an amazing journey since I saw you last. I've utilized the tools PROPTA has taught me. I'm approaching my second competition. I moved back down to the valley, got a PT job at Equinox, and doing private training. The picture on the left was a few weeks before we met, the middle picture is right before my first competition and the right picture is two days ago.
Thank you for your Knowledge
Able L.

Joe, I have been wanting to tell you that I never dreamed to be sitting down with the PROS and exchanging words, especially about a subject that I like, for once in my life, being at the academy, I felt so good, not only did I learn so much more than I have ever learned from other certifications, but I had a lot of fun learning. Especially when it got to the practical application, you guys know what you are doing. No one taught this before like you do. I do have other certifications under my belt and they are going to end up in the garbage, what a waist of money and time, I cannot wait to see you again next Saturday, I am so excited. Please tell Mike Sable that we love his lecture. I know this is for six weeks but I wish I can come to the academy every week, it is so great.

Joanna Beckwith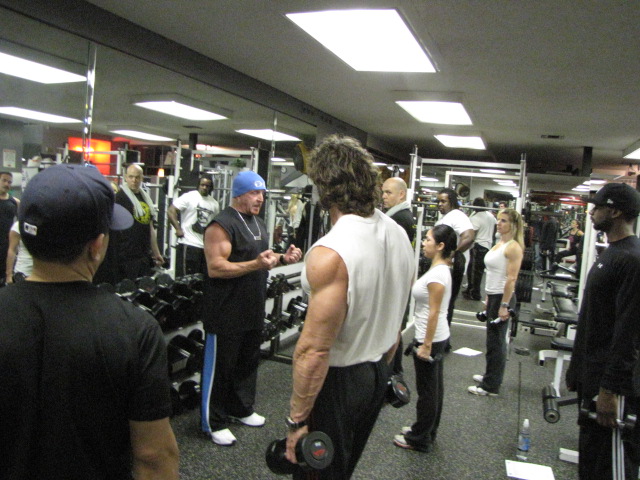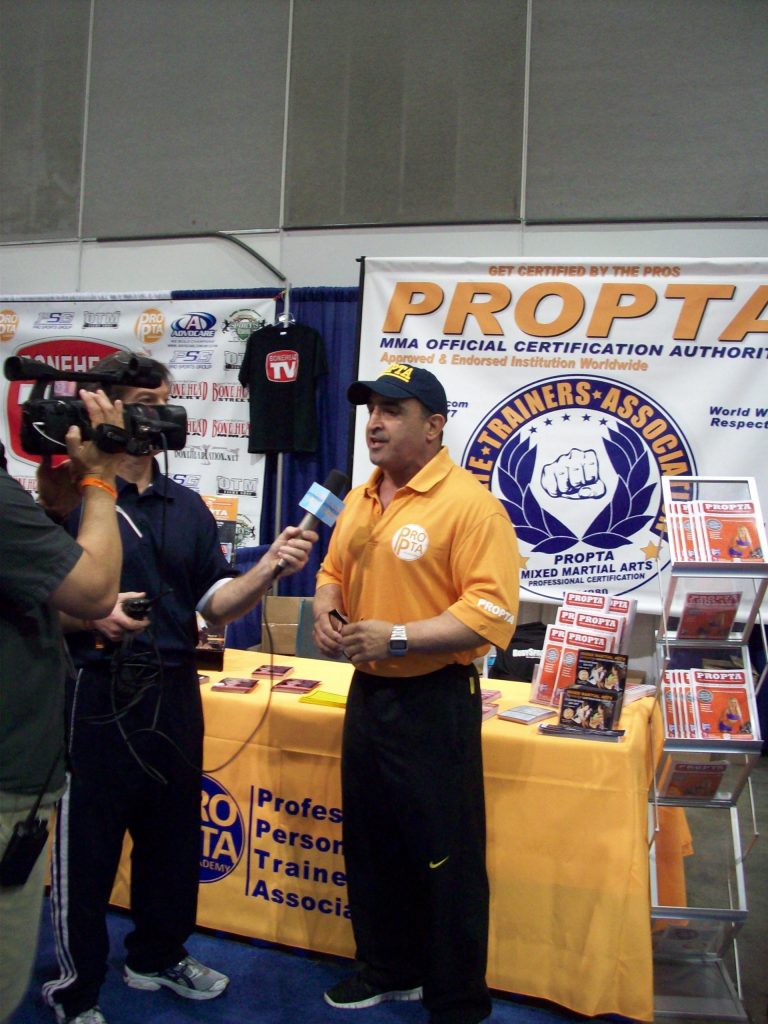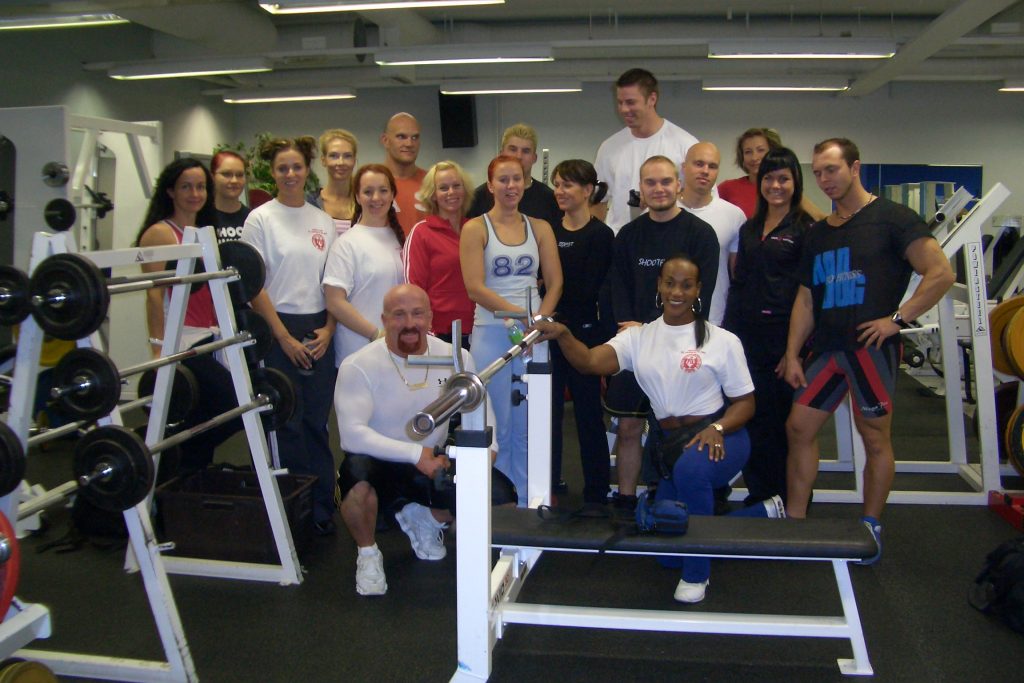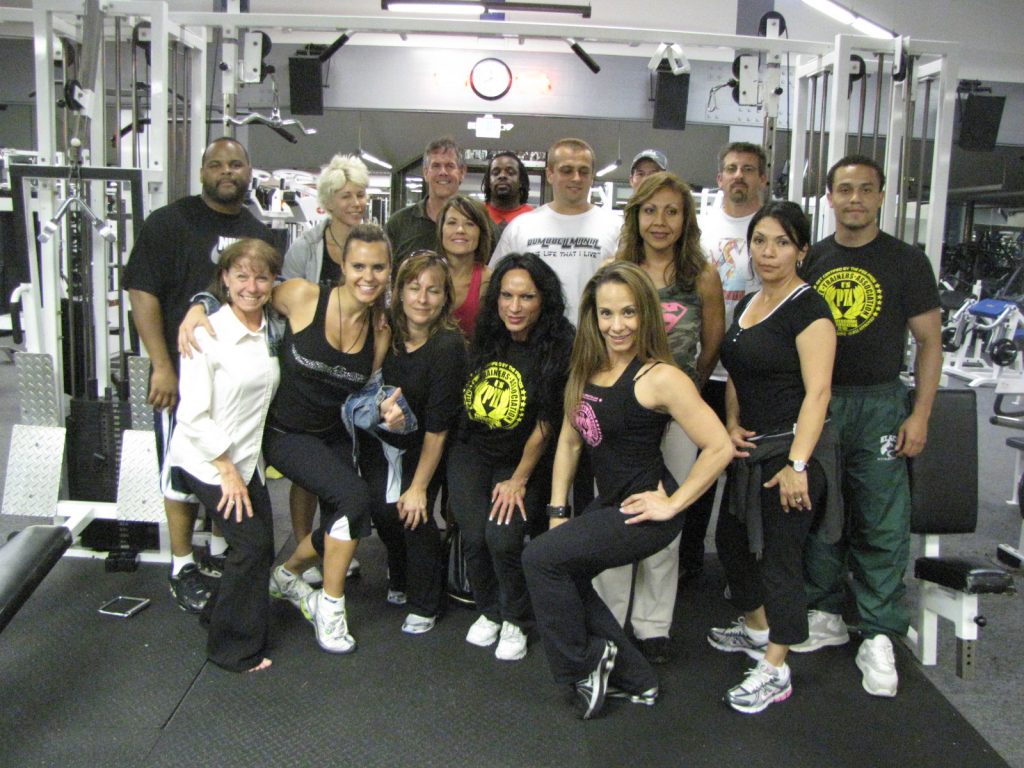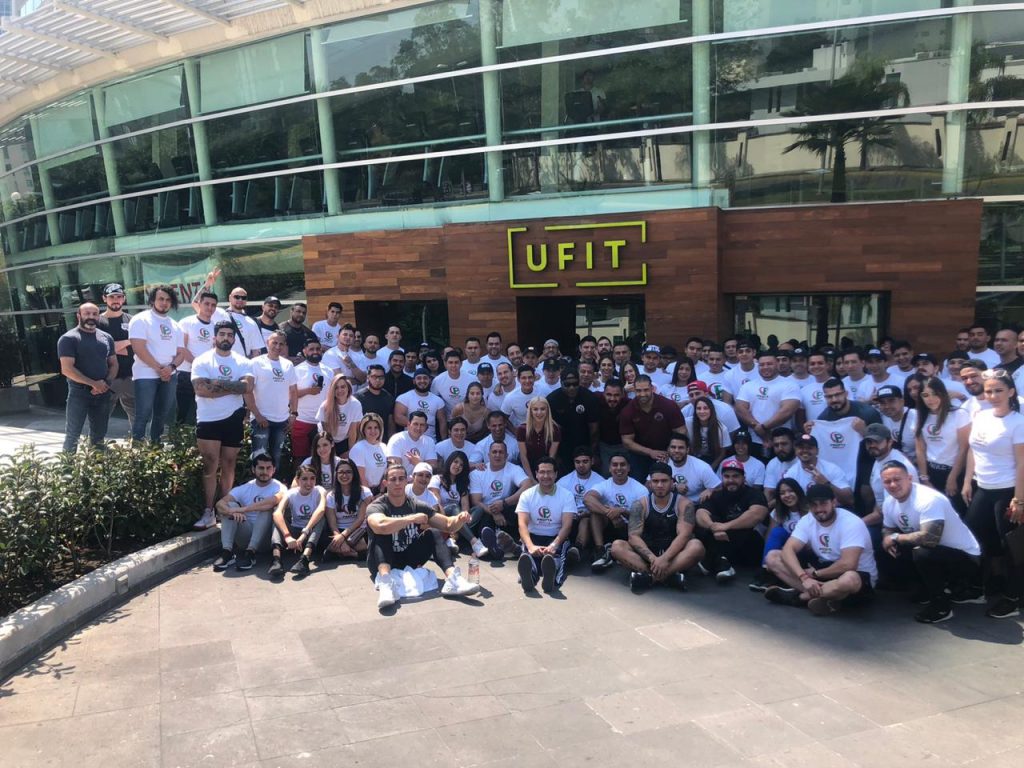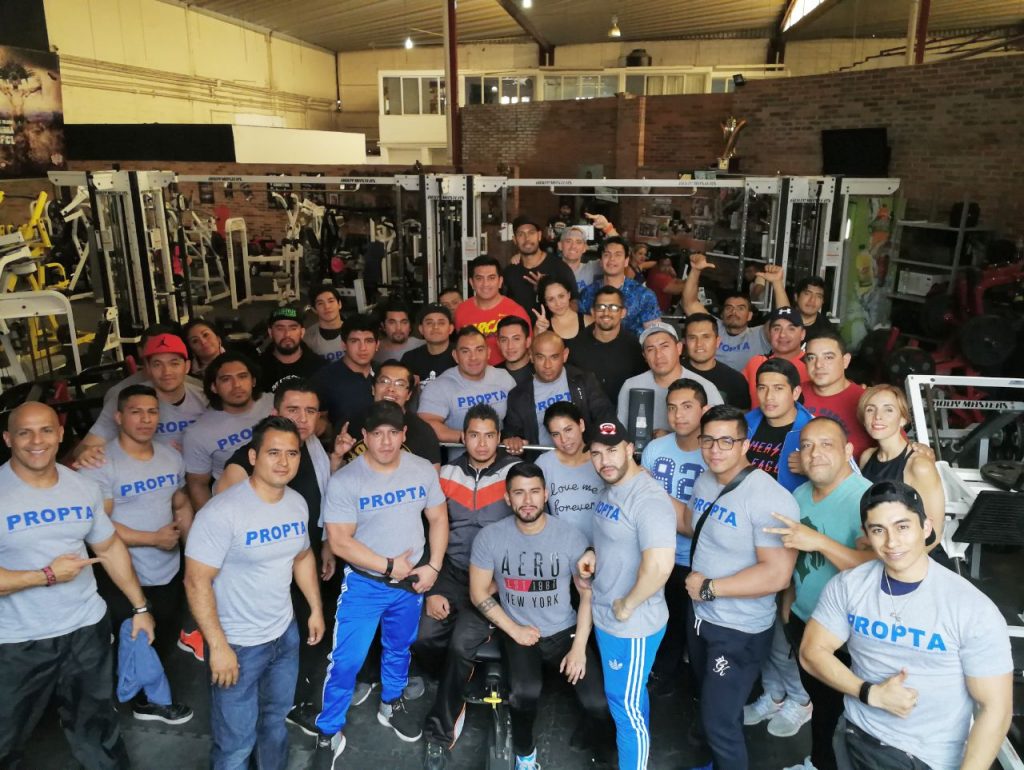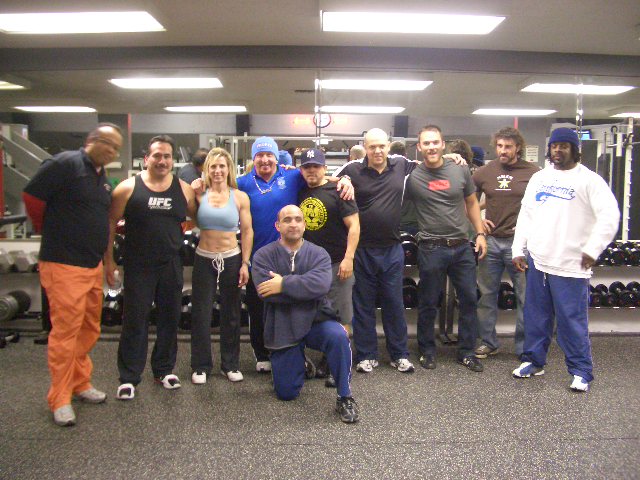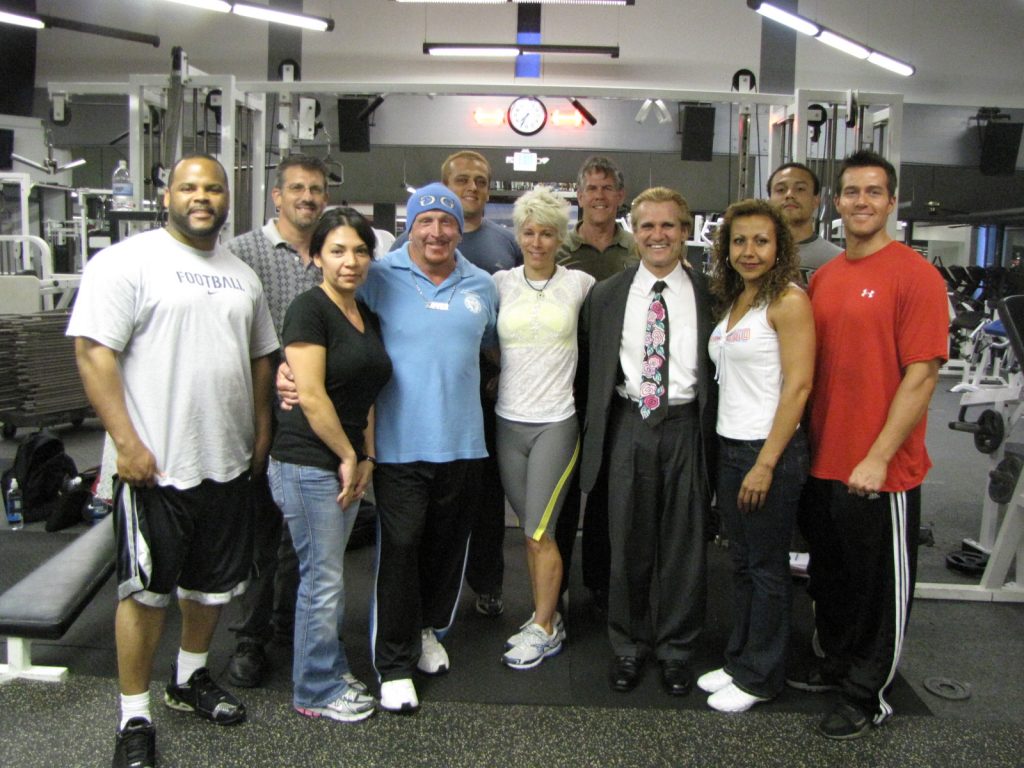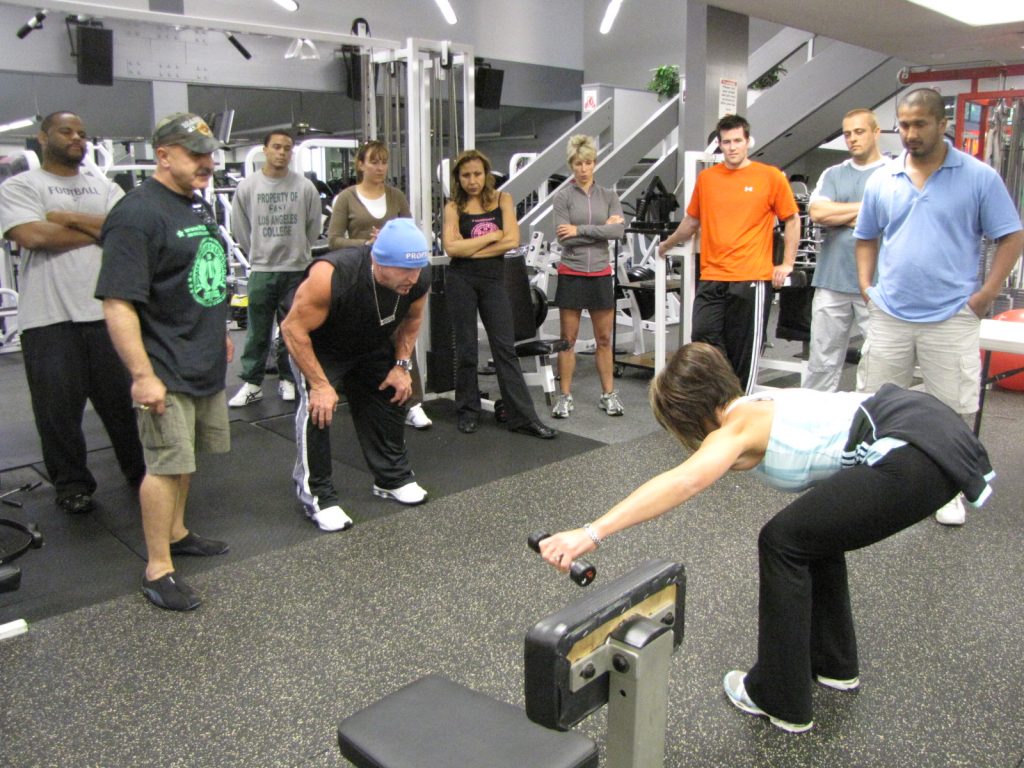 Become a Qualified & Certified Personal Trainer for just $499.99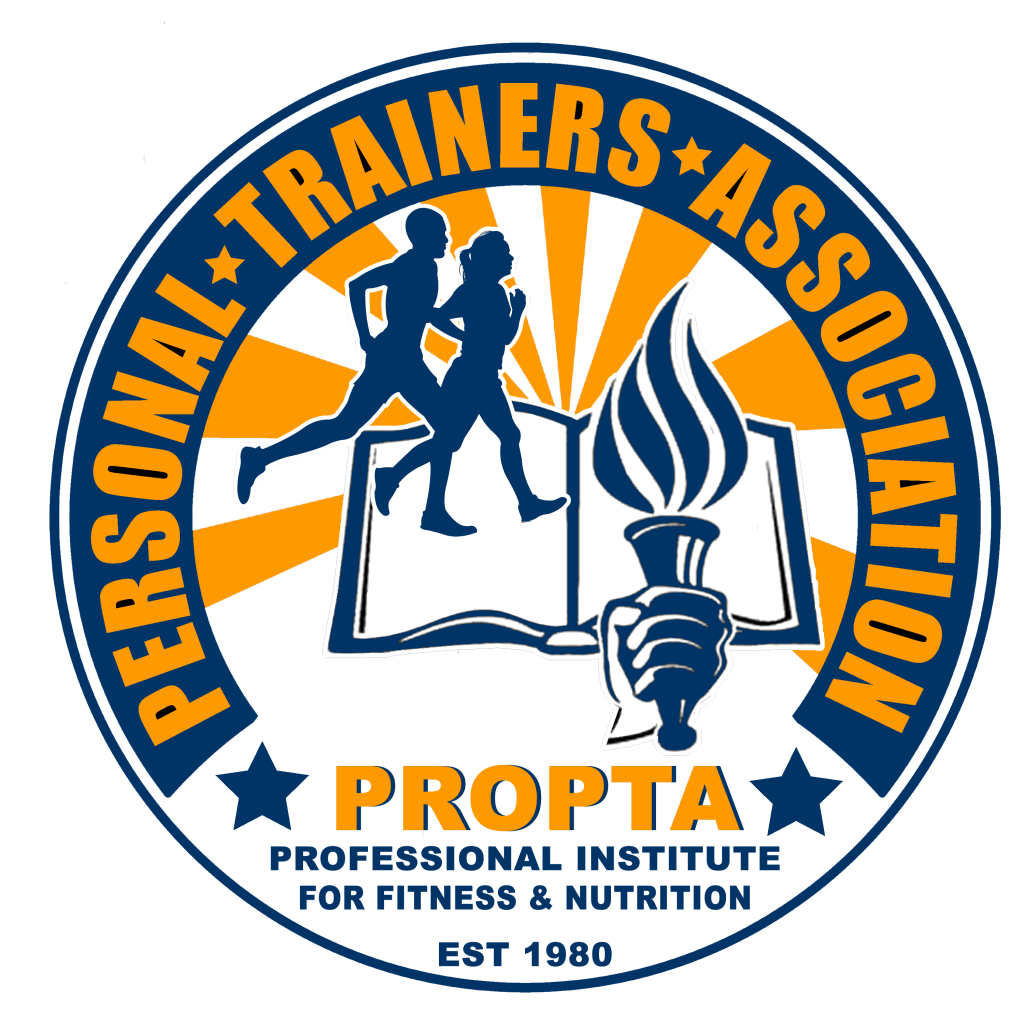 Contact  Joe  &  Mike
The  Professional  Personal  Trainers  Association
Professional  Institute  for  Fitness  &  Nutrition  Worldwide  in  7  languages
Email  us  24/7  for  any  question:  info@propta.com
Hours  of  Operation:
Monday  –  Friday:  8  am  –  5  pm  PST
**Limited  availability  on  weekends  depending  on  our  events  schedule
PAY SECURELY WITH OUR TRUSTED PARTNERS