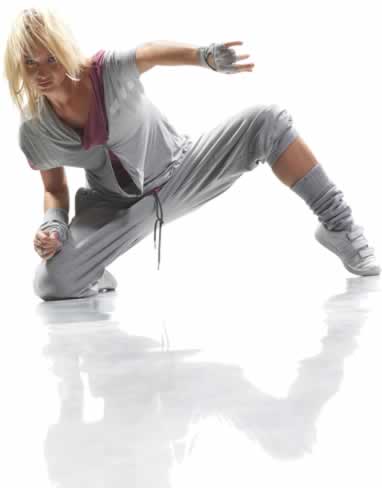 Requirements & Regulations
Applicants MUST register online to be included in the class.
The Training Program is open to all dance, fitness and aerobic teachers.  Assistants must have a letter of recommendation (on studio letter head) as proof from the school or teacher they are working for.
Practical application is required for the course and it is completed during the course of study for this certification.
Examinations are required of all the subjects covered written and practical application.
Participants MUST "sign-in" for each teaching segment and attendance roll for each class. There are points deducted from the final exam for missed classes or missed lectures – no exceptions granted.
To pass attendee MUST attain a score of 75% or more from all given examinations and Each Subject.
 Dress Code
Comfortable fitness clothing, T-shirt or comfortable top, sweat-suits are welcome, no jeans, no  jewelry, please bring sneakers or tennis shoes to dance in, not the one's you wear to class, no jazz  shoes, soft durable Knee pads, (no hard plastic pieces).
You MUST wear a cover-up when away from the dance instruction.
No Food, Soda Pop or Gum is allowed in any dance instruction area (water bottles OK).
Certification Requirement
1. Participants must complete this basic course to obtain the necessary tools to move forward. Participants will be tested at the end of course on the information learned by demonstration, oral and written exam. Upon passing the required testing, participants will receive a certificate in the mail stating they have completed an understanding of the basic principles in history & movement. Attendees then have one year to apply these methods and history lessons to their curriculum. Training is essential to move forward, participants need to perform at a high level for demonstration component oftesting.
2. Participants must attend future workshops for more understanding of movement. Participants will also have the ability to take classes with any of the faculty members in their area. If participant is not familiar with the terminology, history, etc, this workshop will help to give an understanding. In order to progress to next level, student must be consistent in training to reach their potential. (This step will take intensive training with the above mentioned).
3. Prior to obtaining the certification, student must complete a minimum of 20 hours class time with one of the faculty members (during regular class season) to instruct and assist in class.
Hip-Hop

Latino

Jazz

Aerobics

Body Sculpting

Low impact

High inpact
Curriculum

Client Screening, Identifying major health risks, General Client information, Medical Questionnaire, Prior Injuries and dealing with them, Client Waiver, Choosing the level for your client, Setting up your business,Body Composition Test,Blood pressure and exercise, Routines & range,Heart rate recovery, Diet Planning, Proper Nutrition,Muscles & Bones,Aerobic & Dance,Mandatory Elements & Techniques, Warming up & Stretching, CPR Certification.

Written Exam
All students must complete the written exam on time to graduate. Fees will be applied to late submission or curriculum will be canceled. No Exceptions.
Am I eligible for Personal Trainer certification?
The following eligibility requirements have been adopted for our Personal Trainer certification exams
You must be at least 18 years of age
You must hold current adult CPR and AED certificate at the time of the exam.
CPR certification is required for graduation. Even if you pass, your certification will not be issued without proof of CPR Certification.
Please Note:
Approval was granted by:
Endorsed by the IFBB PRO League
Approved and Endorsed by the National Fitness League " The NFL of Fitness"