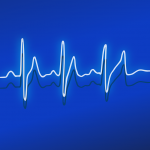 Author Joe Antouri March 6, 2017,   PROPTA.com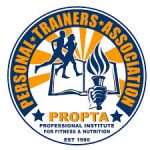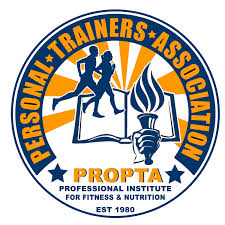 Take care of your heart            
Do you take care of your Kids? Of course. Do you take care of your home, car, errands? All the time.  But what are you doing for your heart? Probably not as much as you could. A healthier heart is just a few lifestyle changes away.
Heart disease is one of the leading causes of death in the United States, yet there is so much we can do to protect our hearts. The American Heart Association suggests the following 5 things you can do today for a healthy heart.  
According to the Centers for Disease and Control and Prevention (CDC), 610,000 Americans die from heart disease each year — that's one in four deaths. Another 735,000 suffer a heart attack each year. For millions, a healthier heart is just a few lifestyle changes away and early deaths can be prevented.  http://www.heart.org/HEARTORG/
Get moving                                                                                    
Exercising for about 30 minutes each day, five days a week is an important step towards a healthier heart. It doesn't matter what type of exercise you choose, but it should be strenuous enough to break a slight sweat A good starting goal is at least 150 minutes a week. If numbers aren't your thing, just move!
Find forms of exercise you like and will stick with, and build more opportunities to be active into your routine. To learn more about finding a certified personal trainer please follow this link.  https://propta.com/professional-personal-trainer-certification/
Stop smoking                                              
Smoking greatly increases your risk for heart disease, says the CDC, and is the leading cause of preventable death. Smoking harms nearly every organ in the body, including the heart, blood vessels, lungs, eyes, mouth, reproductive organs, bones, bladder, and digestive organs.
Smoking is a major risk factor for heart disease. When combined with other risk factors—such as unhealthy blood cholesterol, high blood pressure, and overweight and obesity—smoking further raises the risk of heart disease.
Watch your weight
Excess weight can lead to elevated blood pressure, blood cholesterol and triglyceride levels while lowering HDL (good) cholesterol levels. If you're carrying many extra pounds, you face a higher-than-average risk of a whopping 50 different health problems. These health conditions include the nation's leading causes of death—heart disease, stroke, diabetes, and certain cancers—as well as less common ailments such as gout and gallstones. Perhaps even more compelling is the strong link between excess weight and depression, because this common mood disorder can have a profound, negative impact on your daily life. https://propta.com/healthy-nutrition/
Healthy Foods=Healthier Heart                           
Eating a variety of healthy fruits and vegetables, lots of whole grains, low-fat dairy products, skinless poultry and fish, nuts and legumes and non-tropical vegetable oils. According to the American Heart Association "Limit saturated fat, trans fat, sodium, red meat, sweets and sugar-sweetened beverages." "If you choose to eat red meat, compare labels and select the leanest cuts available."   https://www.nytimes.com/2016/12/12/upshot/the-power-of-simple-life-changes-to-prevent-heart-disease.html
Get Enough Sleep                                      
Sleep is essential for a healthier heart. People who don't sleep enough are at higher risk for cardiovascular disease—regardless of age, weight, smoking and exercise habits. One study that examined data from 3,000 adults over the age of 45 found that those who slept fewer than six hours per night were about twice as likely to have a stroke or heart attack as people who slept six to eight hours per night.